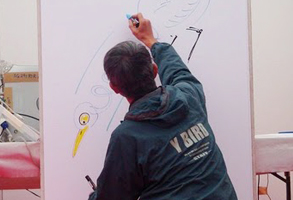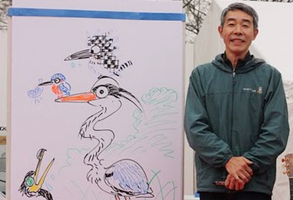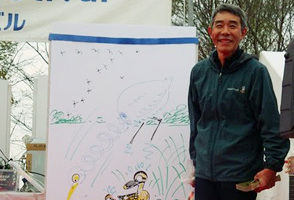 Famed illustrator Fujitaka Nasubi at work with his "Wall Paint".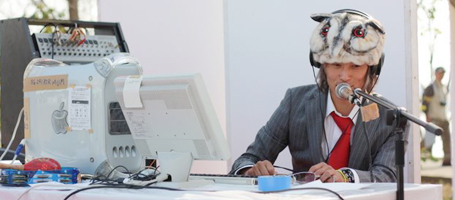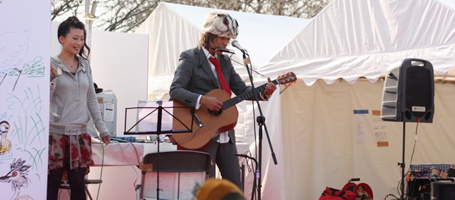 Singer-songwriter Torikun, the Bird Ambassador of the City of Abiko, collecting one line verses from the audience to compose a song on stage.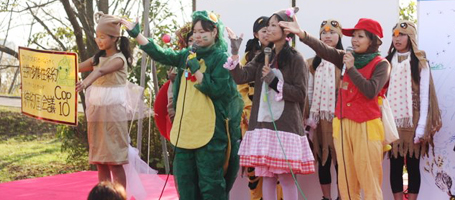 Drama company Cindrella introduces COP10 to be held in October 2010 in their home city Nagoya.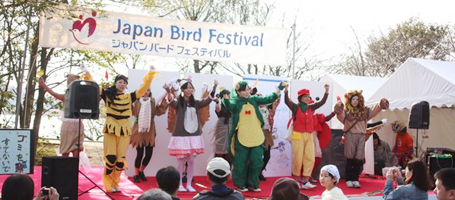 A short play for promoting life and nature of Fujimae Higata.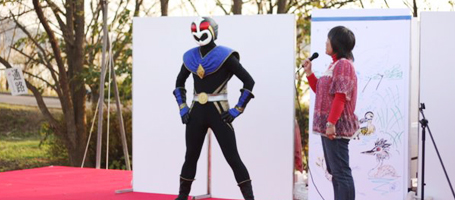 "Teganuman Coot" saves Teganuma from villains.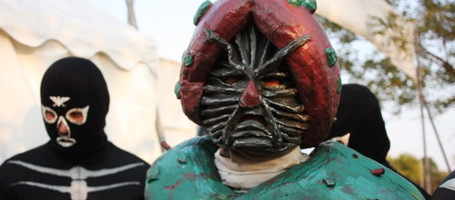 Villains "Sludgemen".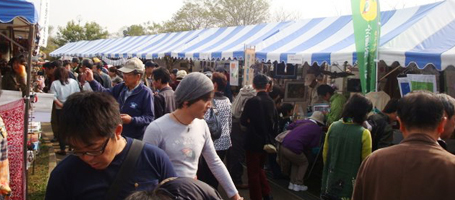 Some scenes from JBF 2009.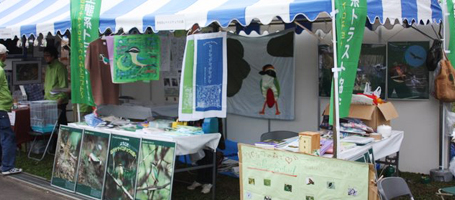 Sales of handmade bird-related goods are everywhere.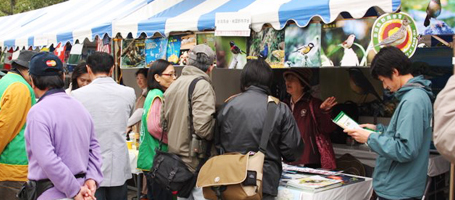 Some scenes from JBF 2009.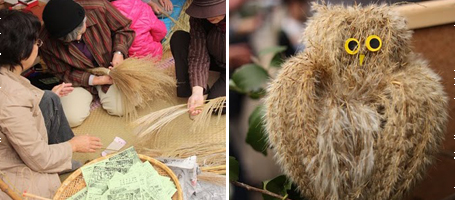 Make a traditional bird craft yourself. It's easy and really good!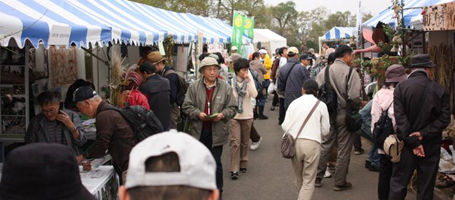 Some scenes from JBF 2009.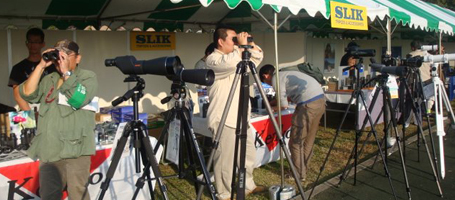 Optics manufacturers with their latest equipments.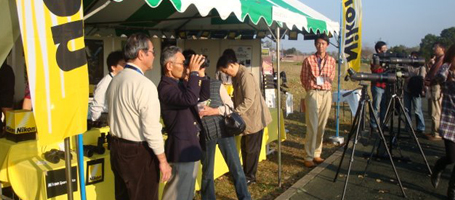 You can examine latest binoculars and telescopes at first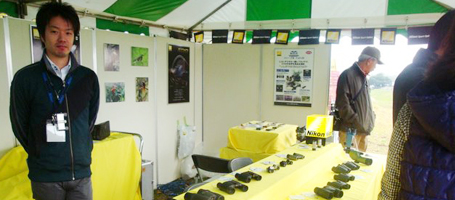 Nikon's tent.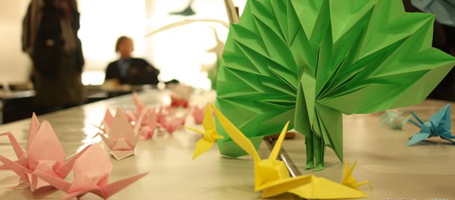 Origami, or folding paper art, by Mr Yoichiro Watanabe.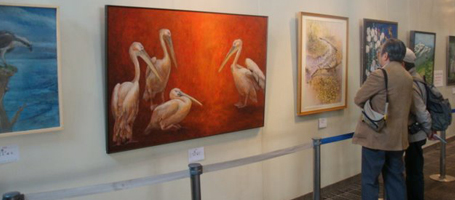 The level of bird painting exhibits are exceptionally high.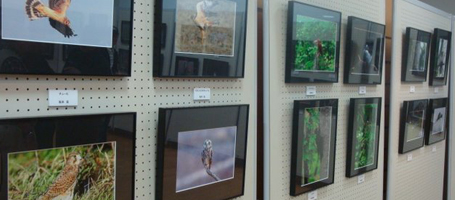 Bird photography by group Shayu Boke.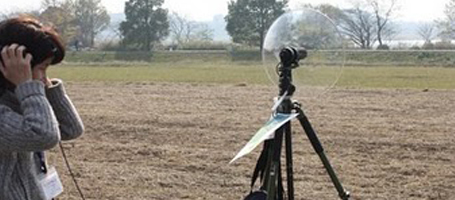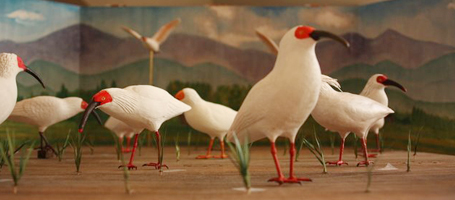 A square meter of wooden Crested Ibises.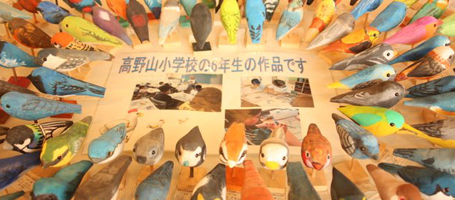 Highly individual bird carvings fill the table top.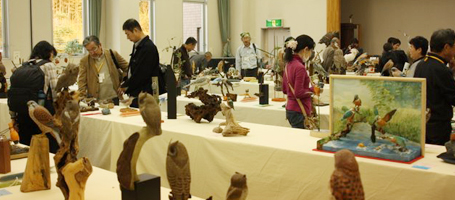 Bird carving exhibition hall.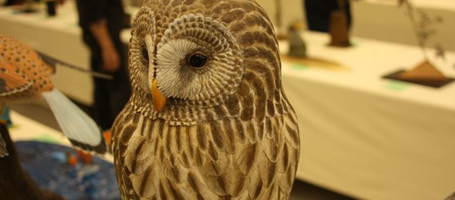 Ural Owl carved out of wood.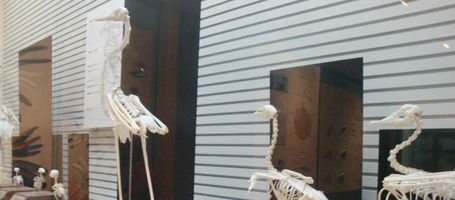 Skeletal bird specimens exhibited at Abiko City Museum of Birds.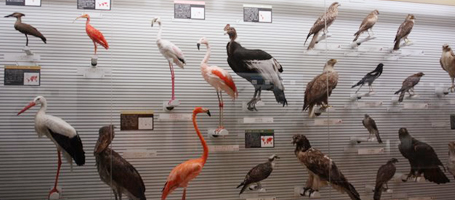 Stuffed specimens are plentiful at Birds of the World section.